Table of Contents
Questions & Feedback
Found a typo or an error?
Want to improve this document? Edit it.
Need support or have a technical question?
Post to the user mailing-list.

This
work
is licensed under a
Creative Commons
Attribution-Share Alike 3.0
Unported
License
.
---
Be trained by SensioLabs experts (2 to 6 day sessions -- French or English).
trainings.sensiolabs.com
Access to the SensioLabs Competency Center for an exclusive and tailor-made support on Symfony
sensiolabs.com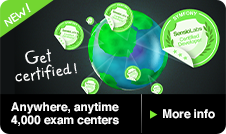 2.4 version

Documentation Format
Documentation Format¶
The Symfony2 documentation uses reStructuredText as its markup language and Sphinx for building the output (HTML, PDF, ...).
reStructuredText¶
reStructuredText "is an easy-to-read, what-you-see-is-what-you-get plaintext markup syntax and parser system".
You can learn more about its syntax by reading existing Symfony2 documents or by reading the reStructuredText Primer on the Sphinx website.
Caution
If you are familiar with Markdown, be careful as things are sometimes very similar but different:
Lists starts at the beginning of a line (no indentation is allowed);
Inline code blocks use double-ticks (``like this``).
---
IN THE NEWS

Symfony Certification: Now in 4,000 centers around the world!