Table of Contents
Questions & Feedback
Found a typo or an error?
Want to improve this document? Edit it.
Need support or have a technical question?
Post to the user mailing-list.

This
work
is licensed under a
Creative Commons
Attribution-Share Alike 3.0
Unported
License
.
---
Be trained by SensioLabs experts (2 to 6 day sessions -- French or English).
trainings.sensiolabs.com
Access to the SensioLabs Competency Center for an exclusive and tailor-made support on Symfony
sensiolabs.com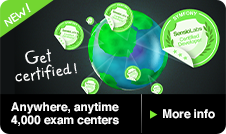 2.4 version

The Big Picture
The Big Picture¶
Start using Symfony2 in 10 minutes! This chapter will walk you through some of the most important concepts behind Symfony2 and explain how you can get started quickly by showing you a simple project in action.
If you've used a web framework before, you should feel right at home with Symfony2. If not, welcome to a whole new way of developing web applications.
---
IN THE NEWS

Symfony Certification: Now in 4,000 centers around the world!