Table of Contents
Questions & Feedback
Found a typo or an error?
Want to improve this document? Edit it.
Need support or have a technical question?
Post to the user mailing-list.

This
work
is licensed under a
Creative Commons
Attribution-Share Alike 3.0
Unported
License
.
---
Be trained by SensioLabs experts (2 to 6 day sessions -- French or English).
trainings.sensiolabs.com
ServerGrove, outstanding support at the right price for your Symfony hosting needs.
servergrove.com
Access to the SensioLabs Competency Center for an exclusive and tailor-made support on Symfony
sensiolabs.com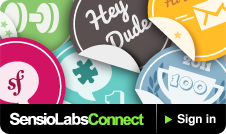 2.3 version

Date
Date¶
Validates that a value is a valid date, meaning either a DateTime object or a string (or an object that can be cast into a string) that follows a valid YYYY-MM-DD format.
Basic Usage¶
YAML

# src/Acme/BlogBundle/Resources/config/validation.yml




Acme\BlogBundle\Entity\Author

:


    

properties

:


        

birthday

:


            

-

 

Date

:

 

~




Annotations

 1
 2
 3
 4
 5
 6
 7
 8
 9
10
11
12

// src/Acme/BlogBundle/Entity/Author.php




namespace

 

Acme\BlogBundle\Entity

;





use

 

Symfony\Component\Validator\Constraints

 

as

 

Assert

;





class

 

Author




{


    

/**




     * @Assert\Date()




     */


     

protected

 

$birthday

;




}




XML

<!-- src/Acme/BlogBundle/Resources/config/validation.xml -->




<class

 

name=

"Acme\BlogBundle\Entity\Author"

>


    

<property

 

name=

"birthday"

>


        

<constraint

 

name=

"Date"

 

/>


    

</property>




</class>




PHP

 1
 2
 3
 4
 5
 6
 7
 8
 9
10
11
12
13

// src/Acme/BlogBundle/Entity/Author.php




namespace

 

Acme\BlogBundle\Entity

;





use

 

Symfony\Component\Validator\Mapping\ClassMetadata

;




use

 

Symfony\Component\Validator\Constraints

 

as

 

Assert

;





class

 

Author




{


    

public

 

static

 

function

 

loadValidatorMetadata

(

ClassMetadata

 

$metadata

)


    

{


        

$metadata

->

addPropertyConstraint

(

'birthday'

,

 

new

 

Assert\Date

());


    

}




}



---
IN THE NEWS
Announcing the next Symfony Live Conference 2013 in Portland