Table of Contents
Questions & Feedback
Found a typo or an error?
Want to improve this document? Edit it.
Need support or have a technical question?
Post to the user mailing-list.

This
work
is licensed under a
Creative Commons
Attribution-Share Alike 3.0
Unported
License
.
---
Be trained by SensioLabs experts (2 to 6 day sessions -- French or English).
trainings.sensiolabs.com
Access to the SensioLabs Competency Center for an exclusive and tailor-made support on Symfony
sensiolabs.com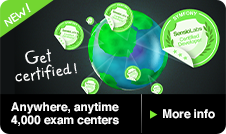 master version

How to use Data Transformers
How to use Data Transformers¶
You'll often find the need to transform the data the user entered in a form into something else for use in your program. You could easily do this manually in your controller, but what if you want to use this specific form in different places?
Say you have a one-to-one relation of Task to Issue, e.g. a Task optionally has an issue linked to it. Adding a listbox with all possible issues can eventually lead to a really long listbox in which it is impossible to find something. You might want to add a textbox instead, where the user can simply enter the issue number.
You could try to do this in your controller, but it's not the best solution. It would be better if this issue were automatically converted to an Issue object. This is where Data Transformers come into play.
---
IN THE NEWS

Symfony Certification: Now in 4,000 centers around the world!