Archives
---
Be trained by SensioLabs experts (2 to 6 day sessions -- French or English).
trainings.sensiolabs.com
Access to the SensioLabs Competency Center for an exclusive and tailor-made support on Symfony
sensiolabs.com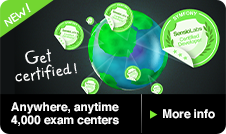 Blog
A week of symfony #211 (10->16 January 2011)
Symfony2 introduced this week some minor but profound refactorings: the routing component adopted URI template notation, bundles changed their names to be the class name of the bundle not the last part of the namespace and templates name format changed to bundle:section:template.renderer.format (both the renderer and the format are mandatory). Meanwhile, the Symfony2 donation drive to fund code security audits was an astonishing success.
Development mailing list
Symfony2 development highlights
Documentation
Updated plugins
They talked about us
IN THE NEWS

Symfony Certification: Now in 4,000 centers around the world!