Archives
---
Be trained by SensioLabs experts (2 to 6 day sessions -- French or English).
trainings.sensiolabs.com
Access to the SensioLabs Competency Center for an exclusive and tailor-made support on Symfony
sensiolabs.com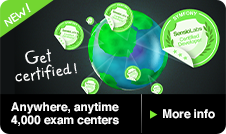 Blog
A week of symfony #266 (30 January -> 5 February 2012)
This week, Symfony2 master branch committed a ton of fixes, tweaks and refactorizations related to Form and Validation components. In addition, Symfony2 official repository achieved a very remarkable milestone: 1,000 forks.
Development mailing list
Symfony2 development highlights
Repository summary: 3,869 watchers (#1 in PHP, #28 overall) and 1000 forks (#1 in PHP, #11 overall).
Updated plugins
They talked about us
IN THE NEWS

Symfony Certification: Now in 4,000 centers around the world!