Archives
---
Be trained by SensioLabs experts (2 to 6 day sessions -- French or English).
trainings.sensiolabs.com
Access to the SensioLabs Competency Center for an exclusive and tailor-made support on Symfony
sensiolabs.com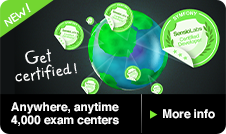 Blog
A week of symfony #356 (21->27 October 2013)
This week, the complete schedule of the Symfony Live Berlin 2013 conference was unveiled. Meanwhile, the community started integrating Symfony applications with the HHVM project and the first benchmarks showed very promising results.
Development mailing list
Symfony2 development highlights
They talked about us
IN THE NEWS

Symfony Certification: Now in 4,000 centers around the world!