Questions & Feedback
Found a typo or an error?
Want to improve this document? Edit it.
Need support or have a technical question?
Post to the user mailing-list.

This
work
is licensed under a
Creative Commons
Attribution-Share Alike 3.0
Unported
License
.
---
Be trained by SensioLabs experts (2 to 6 day sessions -- French or English).
trainings.sensiolabs.com
Access to the SensioLabs Competency Center for an exclusive and tailor-made support on Symfony
sensiolabs.com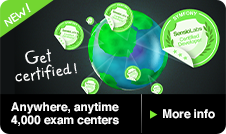 2.0 version

Reporting a Bug
Caution: You are browsing the documentation for Symfony version 2.0 which is not maintained anymore. If some of your projects are still using this version, consider upgrading.
Reporting a Bug¶
Whenever you find a bug in Symfony2, we kindly ask you to report it. It helps us make a better Symfony2.
Caution
If you think you've found a security issue, please use the special procedure instead.
Before submitting a bug:
If your problem definitely looks like a bug, report it using the official bug tracker and follow some basic rules:
Use the title field to clearly describe the issue;
Describe the steps needed to reproduce the bug with short code examples (providing a unit test that illustrates the bug is best);
Give as much detail as possible about your environment (OS, PHP version, Symfony version, enabled extensions, ...);
(optional) Attach a patch.
---
IN THE NEWS

Symfony Certification: Now in 4,000 centers around the world!