Questions & Feedback
Found a typo or an error?
Want to improve this document? Edit it.
Need support or have a technical question?
Post to the user mailing-list.

This
work
is licensed under a
Creative Commons
Attribution-Share Alike 3.0
Unported
License
.
---
Be trained by SensioLabs experts (2 to 6 day sessions -- French or English).
trainings.sensiolabs.com
Access to the SensioLabs Competency Center for an exclusive and tailor-made support on Symfony
sensiolabs.com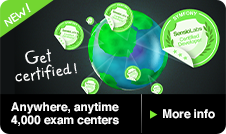 2.4 version

The HttpFoundation Component
The HttpFoundation Component¶
The HttpFoundation component defines an object-oriented layer for the HTTP specification.
In PHP, the request is represented by some global variables ($_GET, $_POST, $_FILES, $_COOKIE, $_SESSION, ...) and the response is generated by some functions (echo, header, setcookie, ...).
The Symfony2 HttpFoundation component replaces these default PHP global variables and functions by an object-oriented layer.
---
IN THE NEWS

Symfony Certification: Now in 4,000 centers around the world!