Table of Contents
Questions & Feedback
Found a typo or an error?
Want to improve this document? Edit it.
Need support or have a technical question?
Post to the user mailing-list.

This
work
is licensed under a
Creative Commons
Attribution-Share Alike 3.0
Unported
License
.
---
Be trained by SensioLabs experts (2 to 6 day sessions -- French or English).
trainings.sensiolabs.com
Access to the SensioLabs Competency Center for an exclusive and tailor-made support on Symfony
sensiolabs.com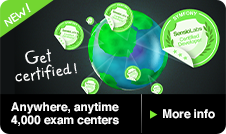 2.4 version

country Field Type
country Field Type¶
The country type is a subset of the ChoiceType that displays countries of the world. As an added bonus, the country names are displayed in the language of the user.
The "value" for each country is the two-letter country code.
Unlike the choice type, you don't need to specify a choices or choice_list option as the field type automatically uses all of the countries of the world. You can specify either of these options manually, but then you should just use the choice type directly.
Overridden Options¶
choices¶
default: Symfony\Component\Intl\Intl::getRegionBundle()->getCountryNames()
The country type defaults the choices option to the whole list of countries. The locale is used to translate the countries names.
---
IN THE NEWS

Symfony Certification: Now in 4,000 centers around the world!