Table of Contents
Questions & Feedback
Found a typo or an error?
Want to improve this document? Edit it.
Need support or have a technical question?
Post to the user mailing-list.

This
work
is licensed under a
Creative Commons
Attribution-Share Alike 3.0
Unported
License
.
---
Be trained by SensioLabs experts (2 to 6 day sessions -- French or English).
trainings.sensiolabs.com
Access to the SensioLabs Competency Center for an exclusive and tailor-made support on Symfony
sensiolabs.com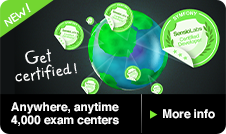 master version

How to log Messages to different Files
How to log Messages to different Files¶
The Symfony Standard Edition contains a bunch of channels for logging: doctrine, event, security and request. Each channel corresponds to a logger service (monolog.logger.XXX) in the container and is injected to the concerned service. The purpose of channels is to be able to organize different types of log messages.
By default, Symfony2 logs every messages into a single file (regardless of the channel).
---
IN THE NEWS

Symfony Certification: Now in 4,000 centers around the world!