---
Be trained by SensioLabs experts (2 to 6 day sessions -- French or English).
trainings.sensiolabs.com
Access to the SensioLabs Competency Center for an exclusive and tailor-made support on Symfony
sensiolabs.com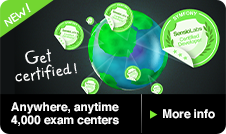 Roadmap
Roadmap Notifications Subscription
To subscribe to roadmap notifications, you must be
connected
.
The Symfony roadmap timeline is well defined in our release process document. Use the Symfony calculator to learn more about the timeline of a specific version of Symfony:
Symfony 2.4 was released in November 2013.
It is the latest stable release.
It is a standard release.
The development phase ended at the end of September 2013.
It is maintained until the end of July 2014 for bug fixes and until the end of January 2015 for security issue fixes.
IN THE NEWS

Symfony Certification: Now in 4,000 centers around the world!