---
Be trained by SensioLabs experts (2 to 6 day sessions -- French or English).
trainings.sensiolabs.com
ServerGrove, outstanding support at the right price for your Symfony hosting needs.
servergrove.com
Access to the SensioLabs Competency Center for an exclusive and tailor-made support on Symfony
sensiolabs.com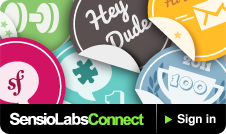 About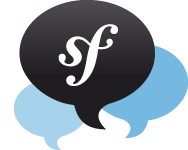 Symfony is an Open Source PHP Web applications development framework. It was originally conceived by the interactive agency Sensio Labs for the development of web sites for its own customers. Symfony was published by the agency in 2005 under MIT Open Source license and today it is among the leading frameworks available for PHP development.
Supported by Sensio Labs - but also by a large community - Symfony has many resources: plentiful documentation, community support (mailing lists, IRC, etc.), professional support (consulting, training, etc.), and so on.
Available in version 2.0, Symfony already has, among the hundreds of sites and applications developed on its platform, prestigious references, such as Yahoo!, Dailymotion, Opensky.com, Exercise.com, phpBB, or Drupal.
---
MISSION STATEMENT
Symfony is entirely free and published under the MIT license.
SENSIO LABS
Since 1998, Sensio Labs has been promoting the Open-Source software movement by providing quality web application development, training, consulting. Sensio Labs also supports several large Open-Source projects.
IN THE NEWS
Announcing the next Symfony Live Conference 2013 in Portland