Archives
---
Be trained by SensioLabs experts (2 to 6 day sessions -- French or English).
trainings.sensiolabs.com
Access to the SensioLabs Competency Center for an exclusive and tailor-made support on Symfony
sensiolabs.com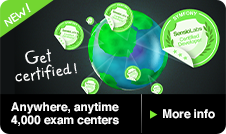 Blog
A week of symfony #140 (31 August -> 6 September 2009)
Despite lack of development activity, it was a busy week for symfony. Firstly, symfony day 09 event took place in Germany with great success. Meanwhile, symfony drew lot of attention at the PHP Conference in Japan, greatly increasing symfony coverage in the japanese blogosphere.
Development highlights
Development digest: 153 changesets, 17 bugs reported, 4 bugs fixed, 6 enhancements suggested, 1 enhancement closed, 2 documentation defects reported, 3 documentation defects fixed, and 21 documentation edits.
Documentation
Terry Tsang (terrytsang811@gmail.com): I'm a freelance Symfony/PHP Web Developer who loves to create great web applications. I am good at open source platforms such as wordpress and magento. You can know me more at www.terrytsang.com
New symfony bloggers
Plugins
Updated plugins
They talked about us
IN THE NEWS

Symfony Certification: Now in 4,000 centers around the world!