Archives
---
Be trained by SensioLabs experts (2 to 6 day sessions -- French or English).
trainings.sensiolabs.com
Access to the SensioLabs Competency Center for an exclusive and tailor-made support on Symfony
sensiolabs.com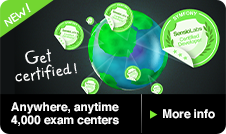 Blog
A week of symfony #157 (28 December 2009 -> 3 January 2010)
Symfony project enjoyed this week a well deserved vacation. Therefore, the solely development activity was provided by new and updated plugins.
Development mailing list
Development digest: 215 changesets, 22 bugs reported, 12 bugs fixed, 4 enhancements suggested, 3 enhancements closed, 6 documentation defects reported, and 13 documentation edits.
Documentation
Piyush Thakker (kotak.piyush@gmail.com): I'm a Freelance with 3+ years of experience in web based systems and services in PHP, Joomla, Symfony, Magento. I work with Symfony for a year and a half.
New symfony bloggers
Plugins
Updated plugins
Diem Chess: (English) the demo site of the open source Chess plugin for Diem 5.0
They talked about us
IN THE NEWS

Symfony Certification: Now in 4,000 centers around the world!