Archives
---
Be trained by SensioLabs experts (2 to 6 day sessions -- French or English).
trainings.sensiolabs.com
Access to the SensioLabs Competency Center for an exclusive and tailor-made support on Symfony
sensiolabs.com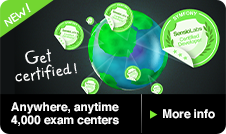 Blog
A week of symfony #342 (15->21 July 2013)
This week Symfony 2.2.4 was released to fix some minor bugs. In addition, the regenerate method of NativeSessionStorage was fixed for cases when a previous session didn't exist and the Security component prevented listeners from clearing unrelated tokens.
Symfony2 development highlights
b960004: [SecurityBundle] inject the schema instead of the whole container in the AclSchemaListener
15bf1d7: [SwiftmailerBridge] marked MessageDataCollector as deprecated
They talked about us
IN THE NEWS

Symfony Certification: Now in 4,000 centers around the world!