Archives
---
Be trained by SensioLabs experts (2 to 6 day sessions -- French or English).
trainings.sensiolabs.com
Access to the SensioLabs Competency Center for an exclusive and tailor-made support on Symfony
sensiolabs.com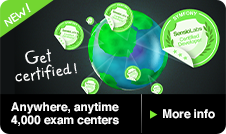 Blog
A week of symfony #365 (23->29 December 2013)
This week, Symfony development activity focused on minor fixes and improvements, Twig continued working on HHVM compatibility and Silex allowed to use strings instead of constants for Monolog logging levels. Meanwhile, a lot of new discussions and proposals were initiated at the repository, such as simplifying the addition of request formats, improving the form debugger and decoupling Twig commands from Symfony.
Symfony2 development highlights
Newest issues and pull requests
Twig development highlights
Silex development highlights
They talked about us
Symfony Advent Calendar 2013
Published by the Association Francophone des Utilisateurs de Symfony
---
Do you have any idea or suggestion to improve the A week of Symfony posts? Please, leave a comment below or send me an email to javier.eguiluz[at]sensiolabs.com
IN THE NEWS

Symfony Certification: Now in 4,000 centers around the world!