Archives
---
Be trained by SensioLabs experts (2 to 6 day sessions -- French or English).
trainings.sensiolabs.com
Access to the SensioLabs Competency Center for an exclusive and tailor-made support on Symfony
sensiolabs.com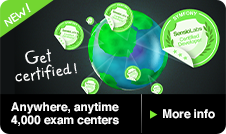 Blog
A week of symfony #371 (3->9 February 2014)
This week, the StopWatch component improved the way the event duration is calculated and allowed to get the duration without stopping events. Meanwhile, the code of TraceableEventDispatcher was greatly simplified and new features were proposed for the Console component: adding a PSR-3 logger and adding labels to progress bars.
Symfony2 development highlights
Newest issues and pull requests
They talked about us
IN THE NEWS

Symfony Certification: Now in 4,000 centers around the world!