Archives
---
Be trained by SensioLabs experts (2 to 6 day sessions -- French or English).
trainings.sensiolabs.com
Access to the SensioLabs Competency Center for an exclusive and tailor-made support on Symfony
sensiolabs.com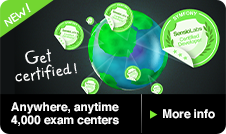 Blog
Announcing the winner of the first Symfony Community Awards
Here we are. The long awaited results of the first Symfony Community Awards are here. Don't scroll down yet! Please get your tuxedo first.
Nearly 300 members of the community voted for who they think deserve to be honored by their work. This year, a special emphasis was given on support and evangelism. These two topics are key to a sustainable development of our community.
We would like to thank you for your commitment and the hard work you're doing to make the Symfony community strong and proud.
Enough writing, here are the results:
Keep up the good work and see you next year for another edition of the community awards.
IN THE NEWS

Symfony Certification: Now in 4,000 centers around the world!