Archives
---
Be trained by SensioLabs experts (2 to 6 day sessions -- French or English).
trainings.sensiolabs.com
Access to the SensioLabs Competency Center for an exclusive and tailor-made support on Symfony
sensiolabs.com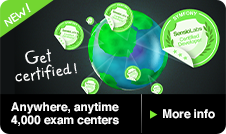 Archives for 11/2005
---
---
A new chapter has just been added to the book to describe how to import data to a database from a simple YAML text file.
---
The symfony team is preparing a surprise to the community. Make sure you visit us on December 1st!
---
Another addition was made to the documentation, to help you understand the built-in debug tools of symfony. Unless you never make any mistakes, you should have a look at it!
---
In order to use versions 0.5.157 and more, your projects need to be modified. Check the Changelog to see the modification.
---
Symfony provides a robust and efficient cache system. If you want to boost your symfony enabled web application, check out the new chapter added to the documentation.
---
The latest bug corrections and minor enhancements have been packaged into a new stable release. You should update your symfony installation to take advantage of them.
---
As seen on various spots on the web, some people would like to throw names at each other comparing symfony to rails. Is it worth it?
---
Symfony is compatible with both windows and IIS. If you wonder how to setup symfony to have it work with IIS, check out our new tutorial.
---
For those of you who wondered how to setup a multilingual project, the new chapter published in the book should clear a few dark zones.
---
To demonstrate the spectacular possibilities of AJAX in web applications built with symfony, a new tutorial and a screencast have just been published. Check them out!
IN THE NEWS

Symfony Certification: Now in 4,000 centers around the world!