Archives
---
Be trained by SensioLabs experts (2 to 6 day sessions -- French or English).
trainings.sensiolabs.com
Access to the SensioLabs Competency Center for an exclusive and tailor-made support on Symfony
sensiolabs.com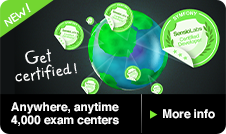 Archives for 12/2005
---
The most demanded feature for the 'get-a-symfony-guru-for-a-day' day was a search engine. So, we did it.
---
Askeet is online!
by Francois Zaninotto – December 16, 2005
Better to see it in action than read about id. Go and check it on www.askeet.com.
---
The days 13 and 14 of the advent calendar tutorials show how to implement tags in practice, and in minutes.
---
Thousands of people are currently running to the symfony website, as some well-known new sites talked about us. And yet, the site runs as smoothly as before.
---
Learn how to add AJAX-powered interactions to your applications with today's tutorial.
---
---
Day 4 of the advent calendar is published.
---
The documentation is now syntax-colored, and can be downloaded as a pdf. Plus the day 2 of the advent calendar is published. What more?
---
A new symfony stable release is available. Upgrade your symfony installation to be able to use the new features.
---
Are you ready for 24 days of cutting edge programming with PHP5? The symfony advent calendar starts here with day one.
IN THE NEWS

Symfony Certification: Now in 4,000 centers around the world!