Archives
---
Be trained by SensioLabs experts (2 to 6 day sessions -- French or English).
trainings.sensiolabs.com
Access to the SensioLabs Competency Center for an exclusive and tailor-made support on Symfony
sensiolabs.com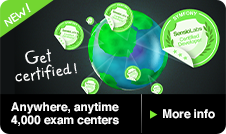 Archives for 10/2007
---
The highlight of this symfony week is the huge plugin activity. Symfony developers have bugfixed and updated 25 plugins in just 7 days, producing a colossal 120 changeset list.
---
Very intense week for symfony: second anniversary of the framework, new validation system and frenetic plugin activity.
---
After the rush of the last days, the symfony website is officially launched.
---
Two years of symfony
by Francois Zaninotto – October 18, 2007
How many years can a mountain exist?
---
As you may have noticed, the symfony-project.com has a new home.
---
During this week, symfony released its 1.0.8 version, Askeet tutorial was slightly updated and community contributed lots of new and updated plugins.
---
symfony 1.0.8 is out, read further for changelog.
---
Delicious week for symfony: Yahoo! shows its commitment to symfony building the next version of del.icio.us with our favorite framework. Hundreds of posts all around the blogosphere echo the oficial announcement and this is only the beginning...
---
If you are a reader of TechCrunch, Read/WriteWeb, or ZDNet you may already know that there is a preview of the next version of del.icio.us. What you might not know is that the next version of Delicious is built with symfony.
IN THE NEWS

Symfony Certification: Now in 4,000 centers around the world!