Archives
---
Be trained by SensioLabs experts (2 to 6 day sessions -- French or English).
trainings.sensiolabs.com
Access to the SensioLabs Competency Center for an exclusive and tailor-made support on Symfony
sensiolabs.com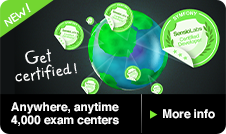 Archives for 12/2009
---
This is the last weekly summary of 2009, the greatest year ever for symfony project. Presumably, 2010 will be even a better year, due to the release of Symfony 2.0 and the maturity of symfony components.
---
Symfony development never stops and therefore this week the symfony 2.0 dependency injection component was tweaked and improved. Meanwhile, tens of plugins were heavily updated, adding up most of the nearly 400 changesets committed this week.
---
Since the last time I blogged about the next Symfony Live Conference, I have a whole lot of exiting news.
---
This week symfony 1.3.1 and 1.4.1 maintainance versions were released, tens of plugins were updated and the neverending discussion about which ORM should be used excited once more the symfony community.
---
The first minor releases from the 1.3 and 1.4 branches are here.
---
Symfony has always advocated for writing automated tests and provided the tools necessary to do so in your project, but support for testing plugins has been limited... until now!
---
Which ORM is the most popular within the symfony community?
---
Symfony project smashed all records this week with the simultaneous release of three stable versions (1.2.10, 1.3.0 and 1.4.0), nearly 500 changesets commited to the repository, 130 bugs fixed, 14 new plugins and 36 updated plugins. A new symfony book called "More with symfony" was announced for advanced users. Hundreds of posts and tweets were published all around the world covering the best symfony week ever.
---
Do you want to translate the "More with symfony" book in your language?
---
Today, the symfony core team released symfony 1.2.10, symfony 1.3.0 and symfony 1.4.0? That's big news... but there is one more thing.
---
After a year's worth of planning, coding and testing, the symfony team is proud to introduce the latest additions to the symfony family, versions 1.3 and 1.4. Champagne!
---
I know, symfony 1.2 is not in the focus right now. And its true, there is much more exciting stuff around, but we do not forget about our obligations on older releases...
IN THE NEWS

Symfony Certification: Now in 4,000 centers around the world!