Archives
---
Be trained by SensioLabs experts (2 to 6 day sessions -- French or English).
trainings.sensiolabs.com
Access to the SensioLabs Competency Center for an exclusive and tailor-made support on Symfony
sensiolabs.com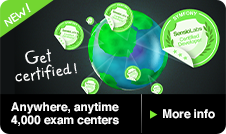 Symfony
---
Symfony project introduces a new Symfony Core Team and a brand-new internal workflow to accelerate its development.
---
A quick roundup of the upcoming Symfony events in France, Germany, Belgium, Portugal and Mexico.
---
Symfony organizes a community initiative to improve its internationalization by translating it into dozens of languages.
IN THE NEWS

Symfony Certification: Now in 4,000 centers around the world!