Archives
---
Be trained by SensioLabs experts (2 to 6 day sessions -- French or English).
trainings.sensiolabs.com
Access to the SensioLabs Competency Center for an exclusive and tailor-made support on Symfony
sensiolabs.com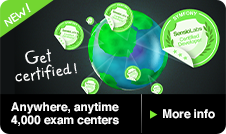 Blog
Security releases: Symfony 2.0.24, 2.1.12, 2.2.5, and 2.3.3 released
Symfony 2.0.24, 2.1.12, 2.2.5, and 2.3.3 have just been released and they contain security fixes for the Validator component (CVE-2013-4751) and the HttpFoundation component (CVE-2013-4752).
Even if Symfony 2.0 and 2.1 are out of maintenance, we are still releasing new versions according to our recent release policy changes.
You can check if your project is up-to-date with the latest security patches by using the SensioLabs Security Advisories Checker.
CVE-2013-4751: Validation metadata serialization and loss of information¶
CVE-2013-4752: Request::getHost() poisoning¶
IN THE NEWS

Symfony Certification: Now in 4,000 centers around the world!