Archives
---
Be trained by SensioLabs experts (2 to 6 day sessions -- French or English).
trainings.sensiolabs.com
Access to the SensioLabs Competency Center for an exclusive and tailor-made support on Symfony
sensiolabs.com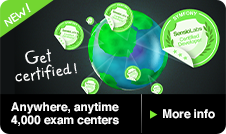 Blog
Just before the release of the first RC, we'd like to give you a beta4. This release is mainly about form performance enhancements.
A few days before the release of beta3, Denis Chmel contacted us with questions about the Form framework performance. He provided an executable testbed that helped to reproduce his issue and served as base and measurement for the performance improvements.
Bernhard worked on improving this use case where the form has many fields. The total page rendering was divided by three on Denis' server. On Bernhard's machine, the form processing and rendering time was divided by 6 for PHP templates and by 3 for Twig. These numbers are quite impressive.
We'd like to thank Denis as he gave us a great real-world testbed. If you can isolate performance problems, try to provide executable testbeds; this helps us to fix these problems faster.
If you have already upgraded to beta3, have a look at the changes you need to make to upgrade to beta4.
If you have not tried to upgrade yet, first read the UPGRADE file that comes with Symfony Standard Edition, then the UPGRADE file that comes with Symfony.
IN THE NEWS

Symfony Certification: Now in 4,000 centers around the world!