Archives
---
Be trained by SensioLabs experts (2 to 6 day sessions -- French or English).
trainings.sensiolabs.com
Access to the SensioLabs Competency Center for an exclusive and tailor-made support on Symfony
sensiolabs.com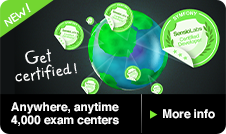 Blog
Symfony 2.2.11 has just been released. Here is a list of the most important changes:
WARNING: 2.2.11 is the last version for the Symfony 2.2 branch. If some of your projects are still using this version, consider upgrading as soon as possible. However, if you can't upgrade soon, SensioLabs provides extended support for Symfony 2.2 as part of its Support offer.
Want to be notified whenever a new Symfony release is published? Or when a version is not maintained anymore? Or only when a security issue is fixed? Consider subscribing to the Symfony Roadmap Notifications.
IN THE NEWS

Symfony Certification: Now in 4,000 centers around the world!