Archives
---
Be trained by SensioLabs experts (2 to 6 day sessions -- French or English).
trainings.sensiolabs.com
Access to the SensioLabs Competency Center for an exclusive and tailor-made support on Symfony
sensiolabs.com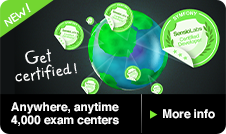 Blog
Symfony 2.3.9 has just been released. Here is a list of the most important changes:
Want to be notified whenever a new Symfony release is published? Or when a version is not maintained anymore? Or only when a security issue is fixed? Consider subscribing to the Symfony Roadmap Notifications.
IN THE NEWS

Symfony Certification: Now in 4,000 centers around the world!