Archives
---
Be trained by SensioLabs experts (2 to 6 day sessions -- French or English).
trainings.sensiolabs.com
Access to the SensioLabs Competency Center for an exclusive and tailor-made support on Symfony
sensiolabs.com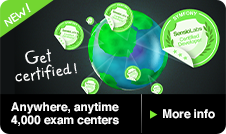 Blog
Symfony Live London 2012: The videos are now online on the SensioLabs' YouTube channel
Last month, we were pleased to publish all the videos from this year's edition of Symfony Live conferences in Paris and in San Francisco. During the first week following their publication, more than 10,000 views were recorded, that's amazing!
And today, we've just added 5 more hours of talks. For those who were not able to attend the Symfony Live conference in London, we recorded all the talks from track 1. You can now watch or relive the talks of Symfony Live London for free!
All the videos are available on the SensioLabs' YouTube channel. And don't forget to subscribe to our channel on YouTube to get the latest videos from SensioLabs.
Enjoy your watching!
IN THE NEWS

Symfony Certification: Now in 4,000 centers around the world!