Questions & Feedback
Found a typo or an error?
Want to improve this document? Edit it.
Need support or have a technical question?
Post to the user mailing-list.

This
work
is licensed under a
Creative Commons
Attribution-Share Alike 3.0
Unported
License
.
---
Be trained by SensioLabs experts (2 to 6 day sessions -- French or English).
trainings.sensiolabs.com
Access to the SensioLabs Competency Center for an exclusive and tailor-made support on Symfony
sensiolabs.com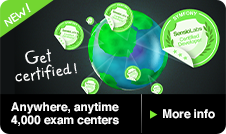 master version

Routing
Routing¶
Beautiful URLs are an absolute must for any serious web application. This means leaving behind ugly URLs like index.php?article_id=57 in favor of something like /read/intro-to-symfony.
Having flexibility is even more important. What if you need to change the URL of a page from /blog to /news? How many links should you need to hunt down and update to make the change? If you're using Symfony's router, the change is simple.
The Symfony2 router lets you define creative URLs that you map to different areas of your application. By the end of this chapter, you'll be able to:
Create complex routes that map to controllers
Generate URLs inside templates and controllers
Load routing resources from bundles (or anywhere else)
Debug your routes
---
IN THE NEWS

Symfony Certification: Now in 4,000 centers around the world!