Caution
: You are browsing the legacy

1.x
part of this website.
This version of symfony is not maintained anymore. If some of your projects still use this version, consider
upgrading
.
This work is licensed under the Creative Commons Attribution-Share Alike 3.0 Unported License license.
Be trained by SensioLabs experts (2 to 6 day sessions -- French or English).
training.sensiolabs.com
Peruse our complete Symfony & PHP solutions catalog for your web development needs.
sensiolabs.com
The Reference Book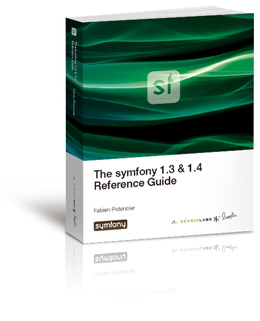 In the news

Symfony 3 Certification now available in 4,000 centers around the world!