Archives
---
Be trained by SensioLabs experts (2 to 6 day sessions -- French or English).
trainings.sensiolabs.com
Access to the SensioLabs Competency Center for an exclusive and tailor-made support on Symfony
sensiolabs.com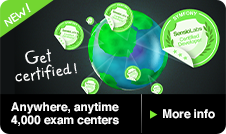 Blog
A week of symfony #230 (23->29 May 2011)
It took more time than expected, but this week Symfony2 released two new beta versions. Beta2 was a huge leap from beta1 and beta3 fixed lots of bugs. This frantic development activity was possible thanks to the ever-growing list of Symfony2 contributors. The documentation team also worked hard this week to keep up synced with Symfony2 development.
Development mailing list
Symfony2 development highlights
Updated plugins
They talked about us
IN THE NEWS

Symfony Certification: Now in 4,000 centers around the world!