Archives
---
Be trained by SensioLabs experts (2 to 6 day sessions -- French or English).
trainings.sensiolabs.com
Access to the SensioLabs Competency Center for an exclusive and tailor-made support on Symfony
sensiolabs.com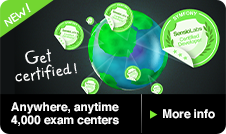 Blog
A week of symfony #316 (14->20 January 2013)
This week, Symfony 2.0.22 and 2.1.7 security releases were published to address a potential vulnerability related to the YAML component. Meanwhile, the routing component renamed and deprecated several important options, as explained in the new Symfony 2.x to 3.0 upgrade guide.
Development mailing list
Symfony2 development highlights
Repository summary: 6,083 watchers (#1 in PHP, #36 overall) and 1,974 forks (#1 in PHP, #13 overall).
They talked about us
IN THE NEWS

Symfony Certification: Now in 4,000 centers around the world!