Archives
---
Be trained by SensioLabs experts (2 to 6 day sessions -- French or English).
trainings.sensiolabs.com
Access to the SensioLabs Competency Center for an exclusive and tailor-made support on Symfony
sensiolabs.com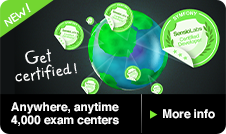 Blog
A week of symfony #363 (9->15 December 2013)
This week, the first SymfonyCon conference was celebrated at Warsaw, Poland. More than 600 Symfony developers gathered to learn about Symfony, to meet other community members and to discover the future of the Symfony ecosystem. In the coming days, this blog will post about some of the main announcements.
Symfony2 development highlights
Newest issues and pull requests
They talked about us
Symfony Advent Calendar 2013
Published by the Association Francophone des Utilisateurs de Symfony
---
Do you have any idea or suggestion to improve the A week of Symfony posts? Please, leave a comment below or send me an email to javier.eguiluz[at]sensiolabs.com
IN THE NEWS

Symfony Certification: Now in 4,000 centers around the world!