Archives
---
Be trained by SensioLabs experts (2 to 6 day sessions -- French or English).
trainings.sensiolabs.com
Access to the SensioLabs Competency Center for an exclusive and tailor-made support on Symfony
sensiolabs.com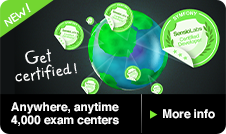 Blog
A week of symfony #364 (16->22 December 2013)
This week, the Symfony community attention focused on the aftermath of the great SymfonyCon 2013 conference and the financing round announced by the parent company of Symfony.
Symfony2 development highlights
Newest issues and pull requests
They talked about us
Symfony Advent Calendar 2013
Published by the Association Francophone des Utilisateurs de Symfony
---
Do you have any idea or suggestion to improve the A week of Symfony posts? Please, leave a comment below or send me an email to javier.eguiluz[at]sensiolabs.com
IN THE NEWS

Symfony Certification: Now in 4,000 centers around the world!