Archives
---
Be trained by SensioLabs experts (2 to 6 day sessions -- French or English).
trainings.sensiolabs.com
Access to the SensioLabs Competency Center for an exclusive and tailor-made support on Symfony
sensiolabs.com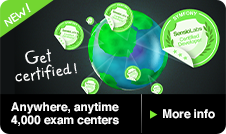 Blog
Symfony 2.0.23 has just been released. This is the last release for the Symfony 2.0 branch.
This last 2.0 version comes with some minor bug fixes:
f8812b2: [Form] Fixed "label" option to accept the value "0"
cb03074: [DomCrawler] lowered parsed protocol string (fixes #6986)
87f3db7: [EventDispathcer] Fix removeListener
bd0ad92: [DependencyInjection] Allow frozen containers to be dumped to graphviz
a12744e: Add dot character . to legal mime subtype regular expression
ddf4678: [HttpFoundation] fixed the creation of sub-requests under some circumstancies (closes #6923, closes #6936)
74f2fcf: fixed a circular call (closes #6864)
4119caf: [DependencyInjection] fixed the creation of synthetic services in ContainerBuilder
ce38069: [FrameworkBundle] fixed Client::doRequest that must call its parent method (closes #6737)
53ccc2c: [Yaml] fixed ignored text when parsing an inlined mapping or sequence (closes #6786)
IN THE NEWS

Symfony Certification: Now in 4,000 centers around the world!