Archives
---
Be trained by SensioLabs experts (2 to 6 day sessions -- French or English).
trainings.sensiolabs.com
Access to the SensioLabs Competency Center for an exclusive and tailor-made support on Symfony
sensiolabs.com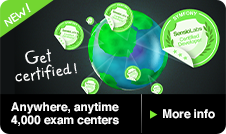 Blog
I like numbers: they are hard facts that demonstrates the popularity of Symfony and the commitment of its community. During the last month, I've merged 71 pull requests from 47 contributors, representing 181 commits, for the Symfony 2.0 and 2.1 branches. That's the story of Symfony 2.1.3.
Grab Symfony 2.1.3 from the download page or update your applications through Composer:
$ 

composer.phar update symfony/symfony

IN THE NEWS

Symfony Certification: Now in 4,000 centers around the world!