Archives
---
Be trained by SensioLabs experts (2 to 6 day sessions -- French or English).
trainings.sensiolabs.com
Access to the SensioLabs Competency Center for an exclusive and tailor-made support on Symfony
sensiolabs.com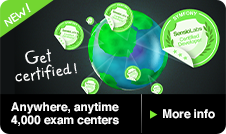 Blog
I've just released Symfony 2.2.3. It is mainly about small bug fixes and more important, some regressions have also been fixed:
c0da3ae: [Process] Disable exception on stream_select timeout
77f2aa8: [HttpFoundation] fixed issue with session_regenerate_id (closes #7380)
bcbbb28: Throw exception if value is passed to VALUE_NONE input, long syntax
6b71513: fixed date type format pattern regex
842f3fa: do not re-register commands each time a ConsoleApplication is run
0991cd0: [Process] moved env check to the Process class (refs #8227)
8764944: fix issue where $_ENV contains array vals
4139936: [DomCrawler] Fix handling file:// without a host
de289d2: [Form] corrected interface bind() method defined against in deprecation notice
0c0a3e9: [Console] fixed regression when calling a command foo:bar if there is another one like foo:bar:baz (closes #8245)
849f3ed: [Finder] Fix SplFileInfo::getContents isn't working with ssh2 protocol
25e3abd: fix many-to-many Propel1 ModelChoiceList
bce6bd2: [DomCrawler] Fixed a fatal error when setting a value in a malformed field name.
445b2e3: [Console] fix status code when Exception::getCode returns something like 0.1
bbfde62: Fixed exit code for exceptions with error code 0
afad9c7: instantiate valid commands only
6d2135b: force the Content-Type to html in the web profiler controllers
IN THE NEWS

Symfony Certification: Now in 4,000 centers around the world!