WARNING:
You are browsing the documentation for
Symfony 4.1
which is
not maintained anymore
. Consider upgrading your projects to Symfony 4.3.
You are browsing the Symfony 4.1 documentation, which changes significantly from Symfony 3.x. If your app doesn't use Symfony 4.1 yet, browse the Symfony 3.4 documentation.
Symfony Reference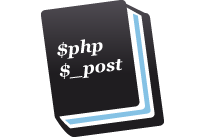 Learn about every configuration option available in Symfony applications and discover the power of customizing the framework the way you want.
Reference Documents¶
Configuration Options

Ever wondered what configuration options you have available to you in config/packages/*.yaml files? In this section, all the available configuration is broken down by the key (e.g. framework) that defines each possible section of your Symfony configuration.

Forms and Validation

Other Areas