Archives
---
Be trained by SensioLabs experts (2 to 6 day sessions -- French or English).
trainings.sensiolabs.com
Access to the SensioLabs Competency Center for an exclusive and tailor-made support on Symfony
sensiolabs.com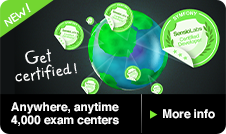 Archives for 11/2012
---
Symfony 2.0.18 and 2.1.4 have been released with a security issue fix.
---
---
symfony 1.4.20 has just been released. It contains a security fix.
---
The SunshinePHP conference will have a hard-core Symfony track in South Florida on February 8th-9th, 2013. Don't miss this Symfony event!
---
This week, Symfony development activity focused on the Routing component. As a result, the upcoming Symfony 2.2 version will support routing based on the hostname. In addition, the official code repository achieved the 6,000th pull request milestone
---
---
The talks from Symfony Live London 2012 are now available on the SensioLabs channel on YouTube.
---
This week, Symfony 2.1.3 was released. Meanwhile, the upcoming Symfony 2.2 version added a new BinaryFileResponse, useful for HTTP responses that deliver binary files. In addition, the Finder component was improved with new methods and a new BSD adapter.
IN THE NEWS

Symfony Certification: Now in 4,000 centers around the world!