New in Symfony 2.4: Great Form Panel in the Web Profiler
As of Symfony 2.4, the web profiler gives you plenty of useful information about the forms contained in the current page; that should help you debug forms much faster than before.
And because a picture is worth a thousand of words: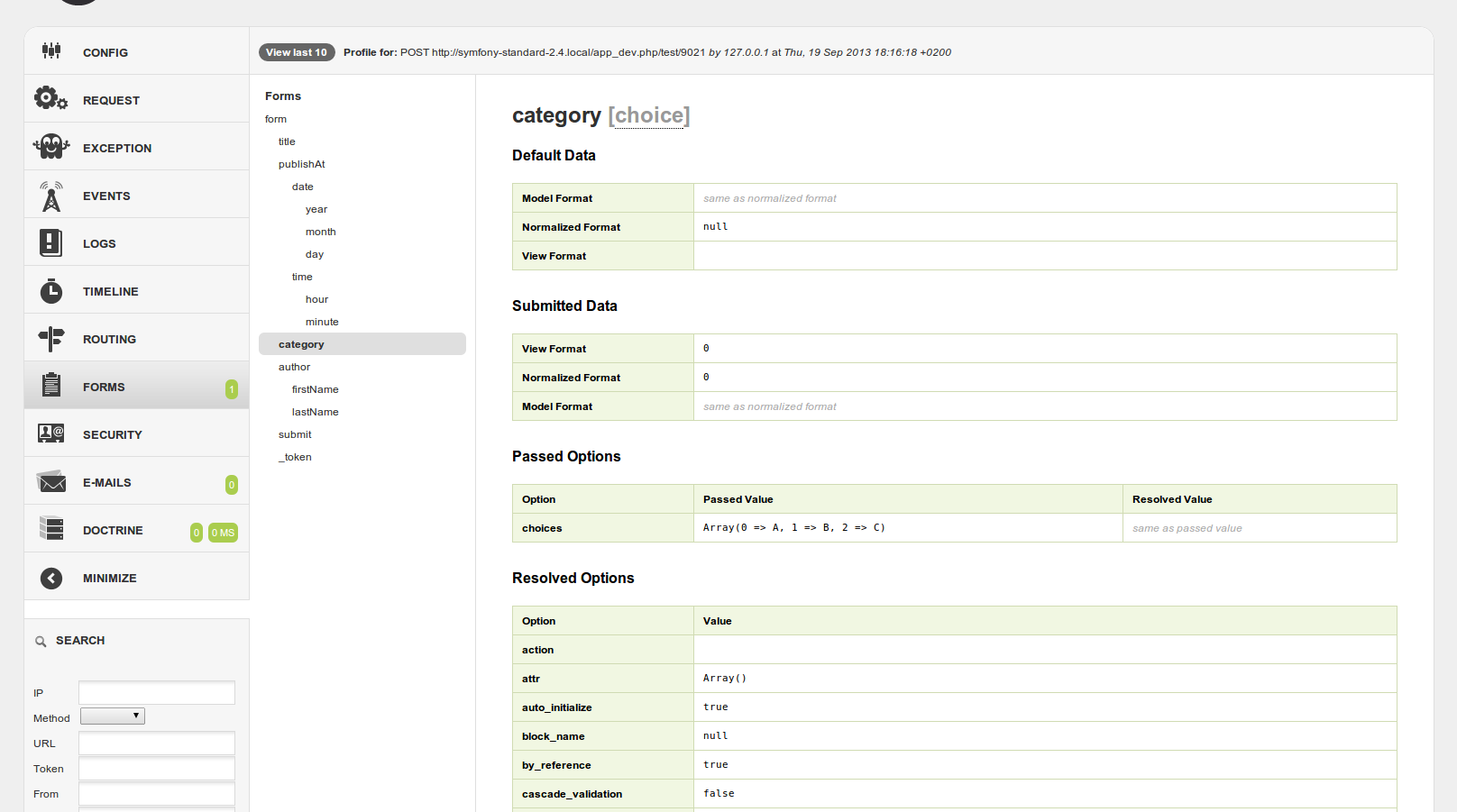 Help the Symfony project!
As with any Open-Source project,
contributing
code or documentation is the most common way to help, but we also have a wide range of
sponsoring opportunities
.