symfony Camp
I'm at the symfony Camp. Yesterday was all about business. Today is the first technical day.
The weather is great, people are great... Everything is great. More than 40 people are there, this is just incredible!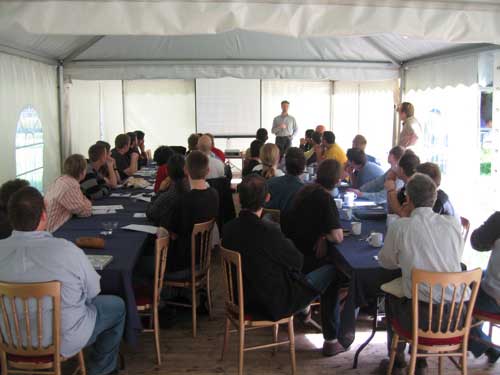 The first session today was about the future of symfony. The goal of this presentation was to explain all the refactoring I've done recently for symfony 1.1 and to give some early insight on symfony 2.0.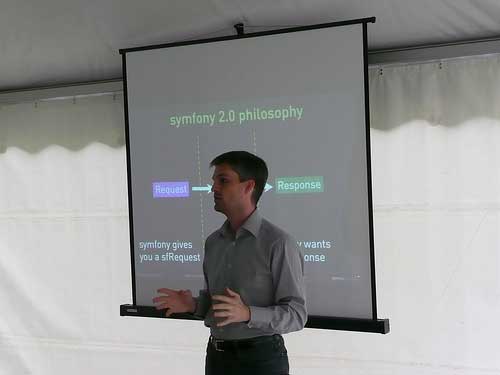 Next, Dave Dash will talk about Zend Lucene and Dustin Whittle will talk about YUI. I think we will have a great afternoon.
You can see more photos of the camp on flickr.
Help the Symfony project!
As with any Open-Source project,
contributing
code or documentation is the most common way to help, but we also have a wide range of
sponsoring opportunities
.