The Serializer Component
Edit this page
The Serializer component is meant to be used to turn objects into a specific format (XML, JSON, YAML, ...) and the other way around.
In order to do so, the Serializer component follows the following simple schema.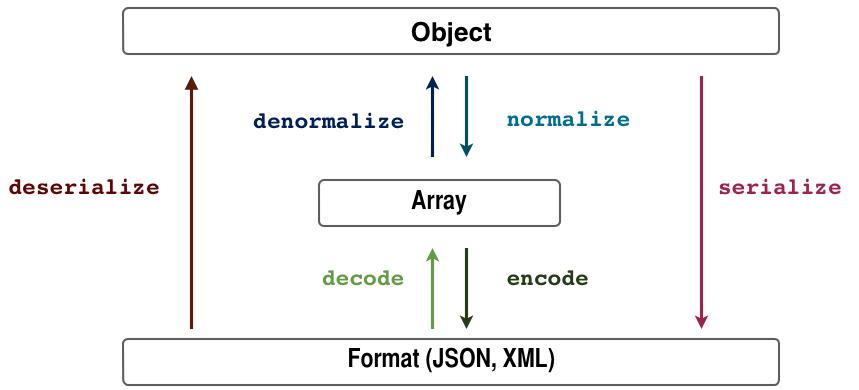 As you can see in the picture above, an array is used as an intermediary between objects and serialized contents. This way, encoders will only deal with turning specific formats into arrays and vice versa. The same way, Normalizers will deal with turning specific objects into arrays and vice versa.
Serialization is a complex topic. This component may not cover all your use cases out of the box, but it can be useful for developing tools to serialize and deserialize your objects.