Symfony meetup organized in India for the second time!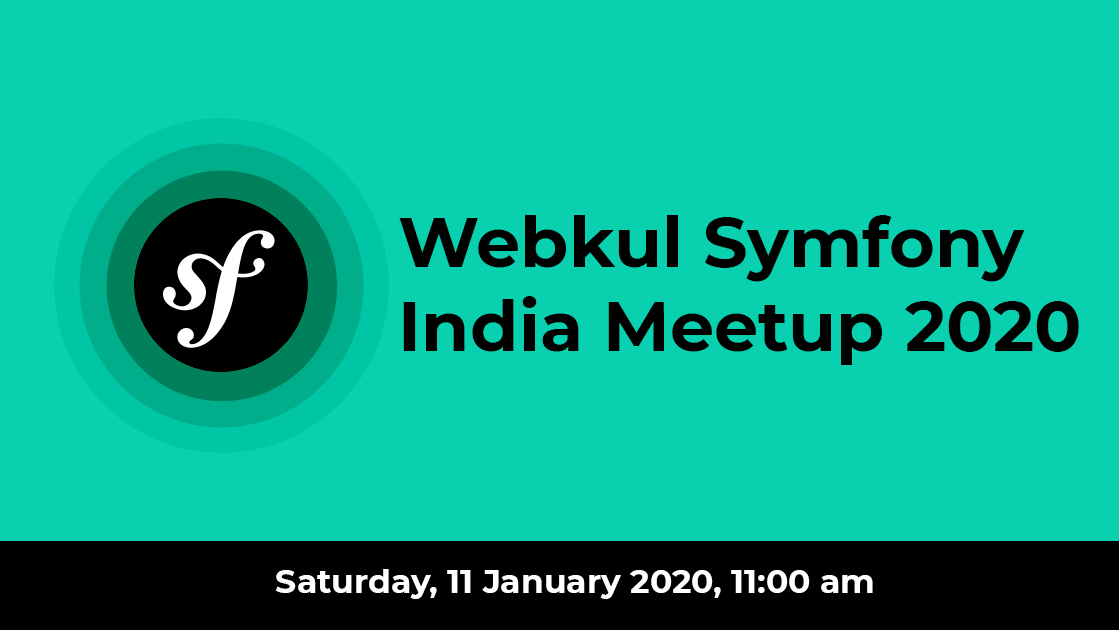 We're very pleased to announce that the 2nd edition of the Symfony India Meetup is coming tomorrow, on Saturday January 11th, 2020. The first meetup took place in 2018, check out the previous glimpse of Symfony Meetup India 2018.
Symfony India Meetup is the only meetup about Symfony in India, organized by the enthusiastic team of Webkul. The Symfony Meetup India 2020 will focus on Symfony and eCommerce, for developers willing to learn the latest about Symfony and its bundles, development of web applications and latest technologies related. During one day, from 11 am to 6 pm IST, discover the latest about Symfony and its ecosystem with famous speakers! Fantastic local speakers will be there to share their knowledge and Nicolas Grekas, Symfony Core Team member, will be speaking remotely about "Zoom on the new Symfony 5 components" along with Paweł Jędrzejewski, founder of Sylius.
Join this free meetup to meet other developers using Symfony, exchange ideas and talk about code, architecture and innovation with Symfony. You'll also be able to meet with developers from various PHP frameworks, business enthusiasts, startups and eCommerce merchants using Symfony near you!
In addition to the talks, a Q&A session is scheduled. Get the opportunity to grab the exciting goodies, swag, stickers, and T-shirts during this session.
Plus, there will be pizzas and drinks served during the day! Don't miss this unique opportunity to meet the Indian Symfony community! Discover the entire agenda on their official meetup page to get more details! And don't forget to register to the meetup if you plan to go there!
Here is the meetup location: Webkul Software H-28, ARV Park, Sector 63, Noida Uttar Pradesh 201301 (India)
This meetup is proudly hosted by Webkul and its enthusiastic Symfony team. We'd like to give them a warm thank you for putting this meetup together: thank you for your help and Symfony support from there!
Help the Symfony project!
As with any Open-Source project,
contributing
code or documentation is the most common way to help, but we also have a wide range of
sponsoring opportunities
.