Introducing the new symfony.com
Today we are proud to introduce the most significant symfony.com update in the last four years. As announced during the last SymfonyCon 2013 conference, in the coming months the official Symfony website is going to be redesigned section by section.
A bit of Symfony history
Although the symfony-project.com domain was registered on August 30, 2005, the oldest symfony website capture on Archive.org dates back to October 2005, when the project's main color was brown and the latest Symfony version was 0.4.1: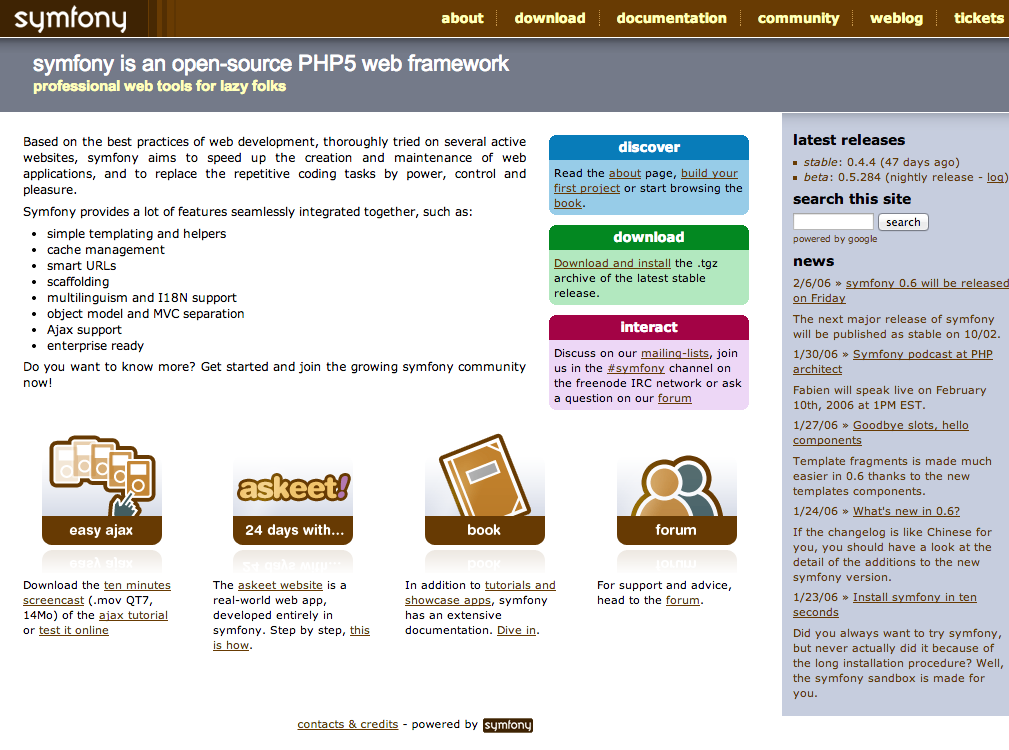 The big change was introduced on March 2011 when Fabien unveiled during his Symfony Live 2011 keynote the new symfony.com domain, the new project branding and the new website design: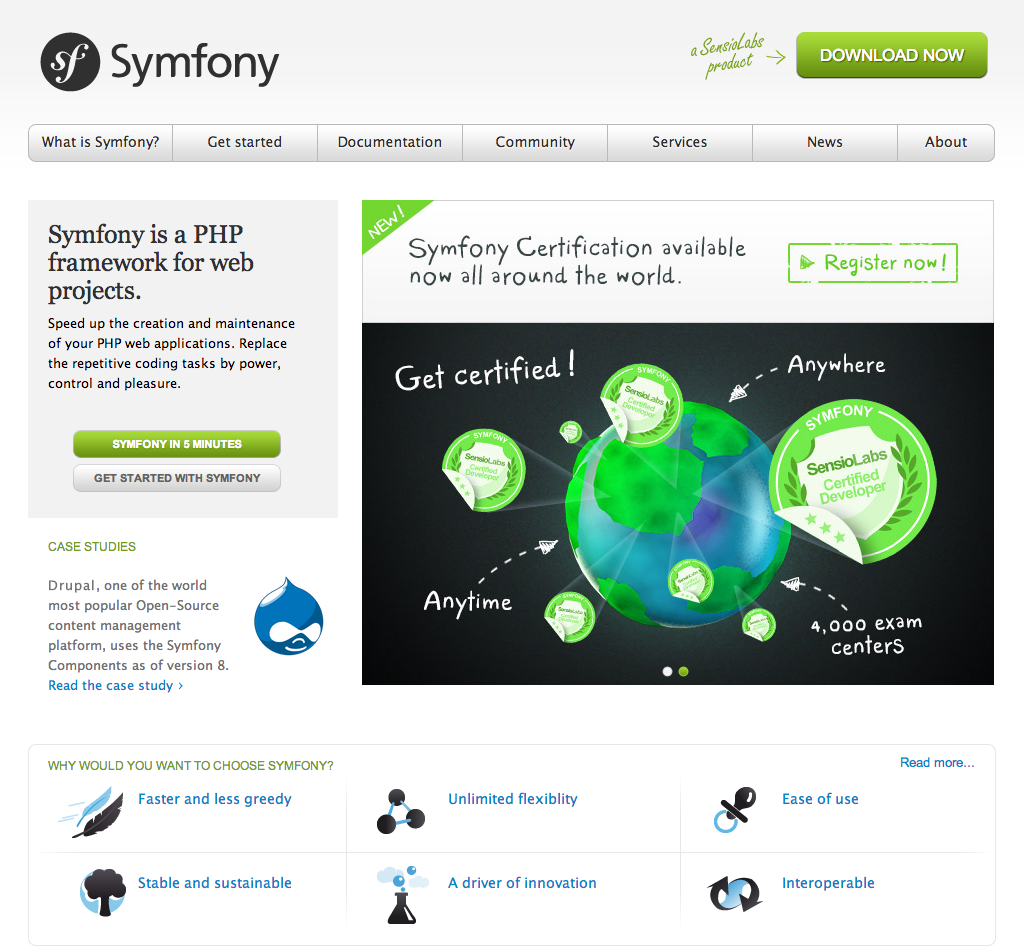 The new website
Today we are introducing the third big redesign of the Symfony website: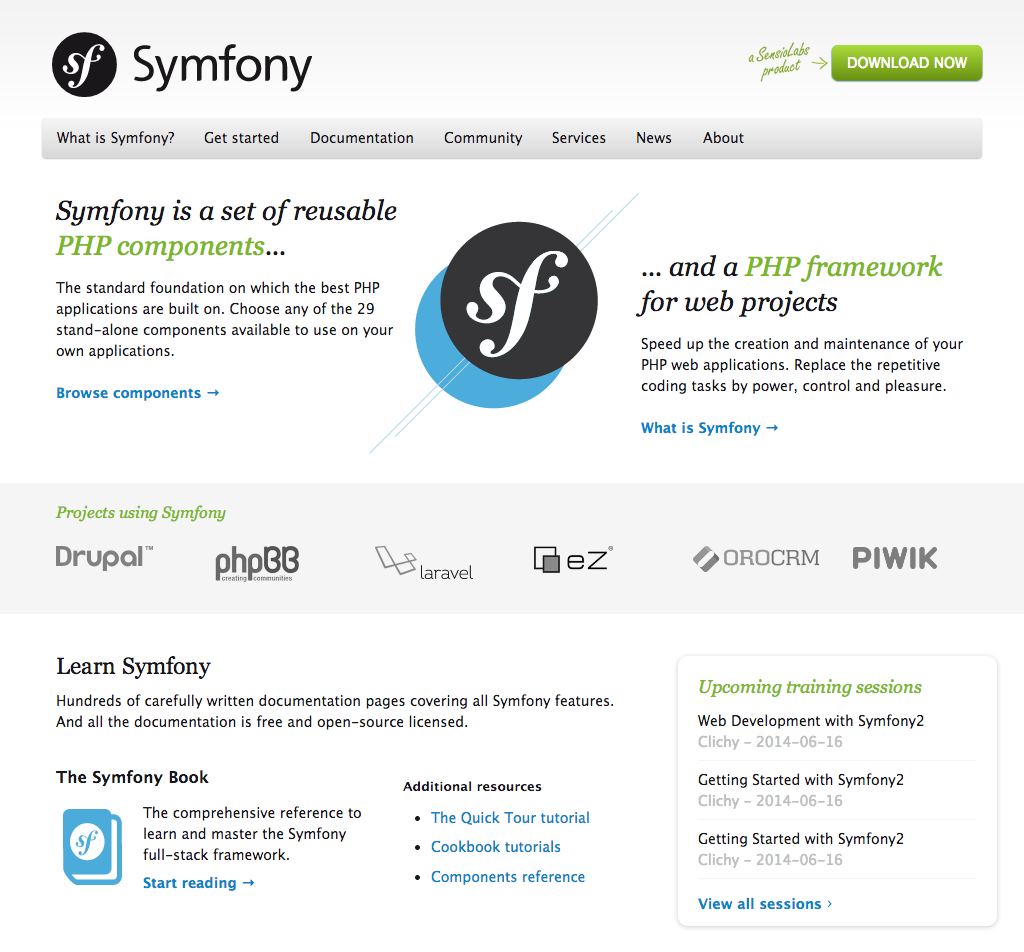 As you can see, the new website maintains all the design and navigation elements that you know and love, but updating and modernizing them. Take a look for instance at the Download page update: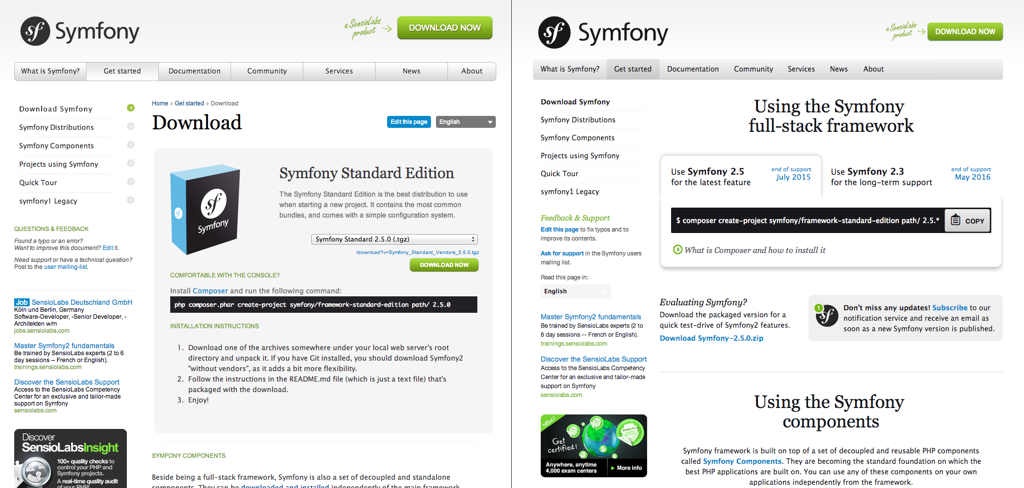 The new Download page drastically simplifies the original contents to help you get started with Symfony easily and as soon as possible. In addition, it tweaks and updates every single design element while maintaining the original look and feel of the website. As expected with any modern web design, the new website is also fully responsive, which greatly improves the browsing experience on tablets and phones.
The introduction of this redesign is just the first step into the whole website update. Some of the least visited pages haven't been redesigned yet and some planned new contents are still missing. However, before continuing with the upgrade, we prefer to receive first your feedback about this redesign. We are specially interested in reading your critics about lacking features or anything that just doesn't work or feel right. After all, this website is made for you!
Help the Symfony project!
As with any Open-Source project,
contributing
code or documentation is the most common way to help, but we also have a wide range of
sponsoring opportunities
.