How to Customize Error Pages
Edit this page
In Symfony applications, all errors are treated as exceptions, no matter if they are just a 404 Not Found error or a fatal error triggered by throwing some exception in your code.
In the development environment, Symfony catches all the exceptions and displays a special exception page with lots of debug information to help you quickly discover the root problem: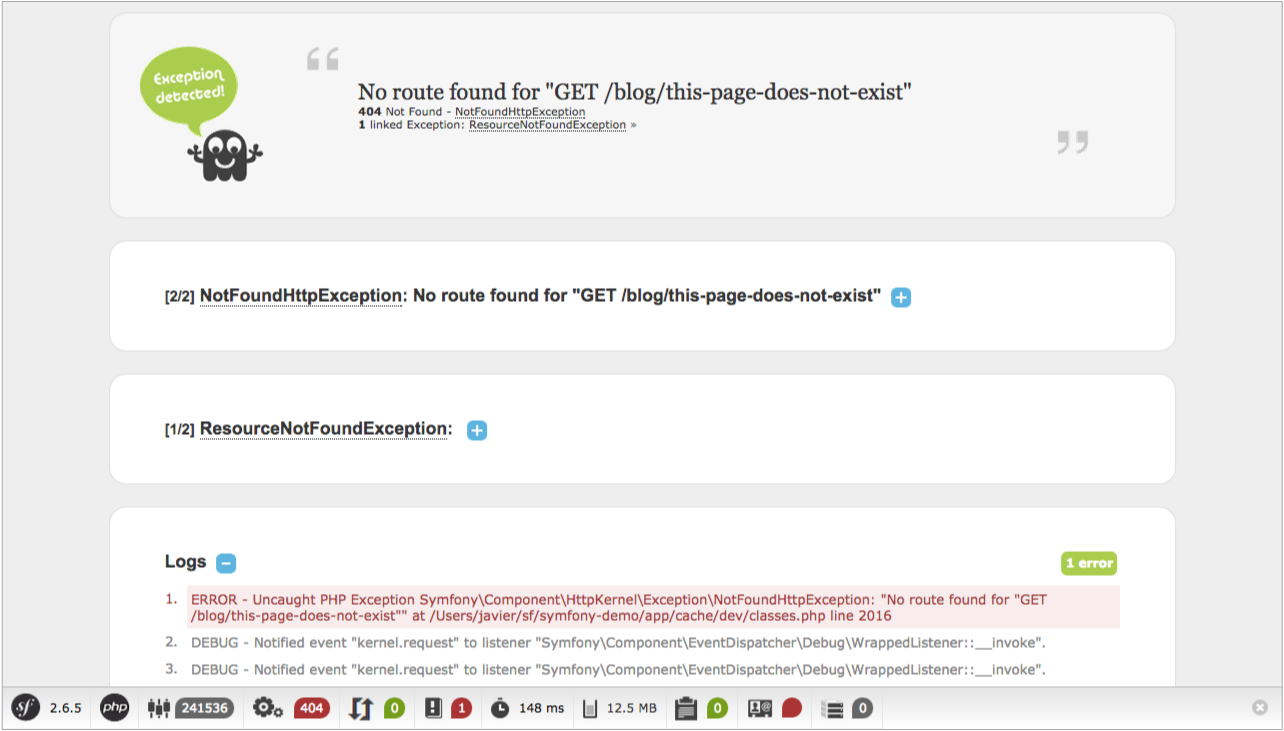 Since these pages contain a lot of sensitive internal information, Symfony won't display them in the production environment. Instead, it'll show a simple and generic error page:

Error pages for the production environment can be customized in different ways depending on your needs:
If you just want to change the contents and styles of the error pages to match the rest of your application, override the default error templates;
If you also want to tweak the logic used by Symfony to generate error pages, override the default exception controller;
If you need total control of exception handling to execute your own logic use the kernel.exception event.